DIY Car Detailing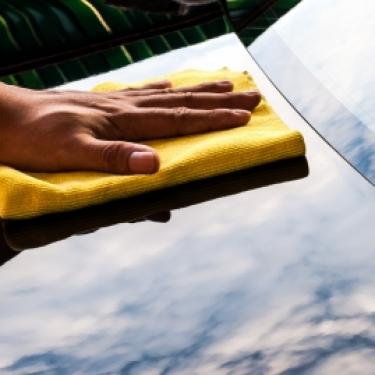 Want to get your car back to looking brand new but don't want to spend the money for an expensive detail?
Consumer Reports to the rescue! Here are a few tips they offer so you can give your car a great DIY Detail!
Clear the cup holders. These are probably the dirtiest spots in your car. To clean them fast, put an old sock over the bottom of a travel cup, spray it with window cleaner, and twist. Then get into the corners with a wooden barbecue skewer and pick out any remaining crud; remove it with a microfiber cloth. To make cup holders easier to clean, invest in rubber liners that you can take out and rinse. You can buy them at dealerships, car washes, and auto-parts stores for as little as $6.
Blast out crevice dirt. Poke around a car's nooks and crannies, and you'll probably find pens, change, keys, mud, and other odds and ends. After grabbing the big stuff with your hands, use a barbecue skewer to pick out the debris wedged between sill lips and carpeting. Then vacuum the area using the cleaner's crevice tool (the attachment that's flat at the end). Finish off the area with glass cleaner and a microfiber cloth.
Deep-clean fabrics. Spray vacuumed carpets (and cloth seats if you have them) lightly with a foaming aerosol cleaner. After it begins to dry, use a vacuum to remove it. For an even deeper cleaning, rent a carpet extractor from a home center or grocery store.
Don't wash in direct sunlight. That will help prevent any possible damage if the paint gets too hot when you're washing and waxing. (Cloudy days are fine, too.) Also, start at the top and work your way down using a lamb's wool mitt, gentle soap, and water. Lower surfaces are the grimiest, and dirt can end up lodged in your mitt, causing scratches.
Get all the details here.