Is It Time to Replace Your Car's Air Filter?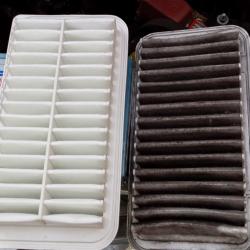 Which air would you rather be inhaling? The air from the nice, clean filter on the left or the dirty, dusty, pollen-filled filter on the right?
How do you know when it's time to change your car's air filter? This article from Cars.com tells you what to do and when to do it.